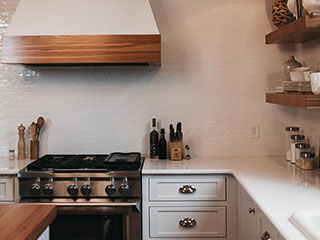 If anyone can handle the complex HVAC system of your building, this is Air Duct Cleaning Lake Forest. We offer professional cleaning, maintenance, repair and replacement services to households and businesses. We cover each and every part of the system to ensure that you enjoy a safe and pleasant living or work environment at all times. We have a team of well trained, excellently skilled and highly experienced technicians, efficient and dependable air duct cleaning equipment and safe and powerful cleaners.
Numerous Benefits in a Single Package
We provide cleaning to all parts of the system from the duct to the HVAC units. Our service includes air filter and condenser unit cleaning. You can rely on perfect comprehensiveness. We will never leave a single component unattended. Our cleaning techniques are quite potent and work to remove dirt and mold efficiently and to prevent future accumulations and growth. At the same time, they are sensitive to the duct surfaces and ensure that they are well protected from damage.
Timely, Efficient and Reliable Air Duct Repair Services
We, at Air Duct Cleaning Lake Forest, eliminate all issues on the spot. We will never make you wait. We have the right solution and we deliver it right away. You can rest assured that our solution will allow the system to operate efficiently and safely again.
We take great pride in our ability to resolve even the most complex of issues in the fastest possible manner. We are able to provide even HVAC unit repair which is cost-efficient among other things. Our team likes challenges and we are always ready to overcome them.
We are a dryer vent cleaning business as well. We work with appliances for both household and commercial use. We work quickly and efficiently. Our service can be used on a regular basis for ensuring the lowest possible risk of accident.
Contact us via email to make an inquiry and request a service.