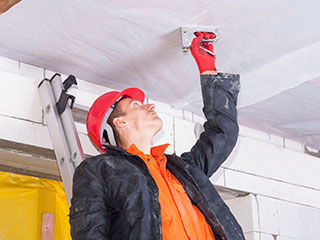 For many homes in the US, the power costs of properly regulating temperatures in their living areas can accumulate over time. This is especially true for their cooling efforts during hot summer months or to keep the house warm when the temperature outside is bitter. Fortunately there is a solution to better withhold ideal temperatures in your house while cutting down on electricity costs by simply opting for insulation services in your home.
A warmer, greener home
Having insulation installed in the walls of your home is a great way to ensure that your home is a greener place. The average house loses around 33% of its heat through its walls in the winter months, meaning that your underfloor heating, radiators and ventilation systems could ultimately be ineffective, while costing you loads on power bills. By keeping these temperatures in and ensuring that less energy is thusly required to maintain an ideal climate in your living areas, insulation is a great answer to this problem.
Managing sound and blocking noise
Though the benefits of home insulation don't stop at ensuring that your home is a more comfortable and energy efficient place, it is also a great solution for those looking to soundproof their homes. Keeping the unruly sounds of neighbors' dogs and passing traffic from that near-by main road is also possible, as well as keeping sound in and setting acoustics for home theatres or amateur recording studios.
So if you would like an effective solution to your rising power bills or the intrusive sounds of the outside world, speak to a trusted technician from Air Duct Cleaning Lake Forest today. Ask us for more information about the various services that we have on offer, speak to us for advice or obtain a quotation.