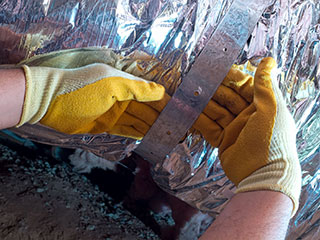 When you hear people talking about air duct systems, the first thing that crosses your mind is indoor air quality. It is well-known that a contaminating air may pose serious risks. In that event, in order to avoid being taken by surprise, there are 3 signs that indicate the fact that your air duct system needs to be repaired.
Improper installation

In order to save some money, you may decide to carry out this project by yourself. Nothing could be worse than this. This job should be done by a professional. To go further, on the one hand, an air duct system has always components that are exposed to view. As a result, if you notice that your air ducts are improperly aligned or seems to be wrongly sealed, don't wait any longer. On the other hand, there are also any invisible parts susceptible to breakdown. As far as they are concerned, a rigorous inspection will detect a wide variety of technical problems. Our technicians at Air Duct Cleaning Lake Forest can provide you with professional assistance.

Worn-out system

Supposing that your air duct system has been working for a long period of time, you must know that it is the right time to have it checked and, afterwards, repaired. Leaky ducts are not energy efficient and, as a result, they can increase the cost of your energy bills.

Excessive humidity

If your air ducts are damaged, they can allow an excess of humidity and moisture into your home. As a result, your wellness may be put at risk, especially if you suffer from an allergy. This is the main reason why you should ask for help whenever you notice a hole in your ducts.