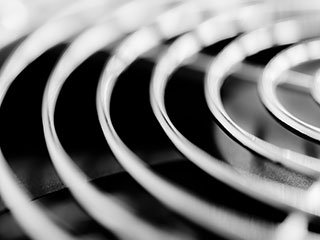 Businesses need to pay attention to the comfort and welfare of everyone residing in their buildings, whether they're employees or customers. But there are a lot of issues that can develop with the HVAC systems of commercial Lake Forest properties, especially within the ventilation system. One of the top priorities of any business owner is to ensure their premises are comfortable and safe. You need to be sure that customers and employees alike can enjoy a healthy, welcoming atmosphere when they arrive at your business. One of the most important elements to creating such an environment is the ventilation system - this contributes to safety and comfort in more ways than you may realize. Cleaning the air ducts of your office or restaurant helps maintain a pleasant and welcoming indoor air quality. This makes a huge difference whether you've got incoming customers or just employees.
Benefits of Fresh Air Circulation
Air is constantly kept moving throughout all the rooms in a building. This helps to prevent mold and fungus from growing out of sight and also filters dust and dirt out of the air. In addition to this, climate control often relies on an extensive and reliable air circulation system. HVAC units can quickly and effectively control the temperature of any room in the building using its ventilation ducts, providing a comfortable and productive working environment. Having fresh and clean air circulating inside your Lake Forest business helps keep the overall feeling of employees and customers at an optimal level. Commercial air duct cleaning for offices, hotels, restaurants, and other business spaces helps ensure freshness and no stuffiness. Cleaning air ducts helps get rid of dust in the air and ensure you, your employees, and customers, only breathe a fresh and clean atmosphere.
Dirty Office Air Ducts – Commercial Cleaning
Over time, debris will build up in the ventilation system. If it's not regularly cleaned, this can lead to dust and debris spreading through the ducts, blown into every room in the building. This can be even worse if mold or fungus is allowed to grow in the vents, or if loose insulation makes its way in. Spores and fibers can pose real health problems and thus, they need to be quickly removed. Dirty office air ducts need cleaning to go back to a pleasant atmosphere. Clean, fresh air inside your Lake Forest office makes sure your workflow remains optimal. Excess of dust in the air inside the office leads to a stuffy feeling. This harms productivity, not to mention potentially negatively affects employee health as well.
Increased Energy Costs Because of Blocked Air Ducts
Heating and cooling a building costs a lot of money. If your HVAC has to work extra hard to push air through the vents then your bills will only go up. This can happen quite easily; even a small obstruction to the airflow can be enough to make your HVAC work overtime, costing you more money in energy and eventual wear and tear. In the commercial world, time is money. Well, with dirty air ducts, time is money as well. The longer the HVAC works to push clean air through the property or to reach a certain temperature, the more money you spend. Commercial air duct cleaning helps lower your business's energy bill. Clean air ducts with no blockages will have an easier time helping your HVAC unit create the desired indoor temperature.
Lake Forest Commercial Air Duct Cleaning Solutions
For optimal indoor air quality inside your commercial business, get the air ducts cleaned at least a couple of times each year. Maintaining an HVAC system with good airflow helps not only ensure a healthy indoor ambiance but also reduces energy spending. With our commercial air duct cleaning services for Lake Forest and nearby, we help customers get the best solutions at affordable costs. Need help cleaning air ducts in a local business? Call for the fastest and cheapest solutions today!