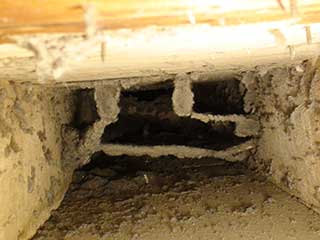 If you are still considering air duct cleaning, the best way to have good air duct maintenance is to minimize duct contamination. Since the heating and cooling system can carry dust and debris, your air also becomes contaminated. Keeping it free from debris ensures energy efficient and clean home.
How to Minimize Dirt in the System
To prevent dirt from entering the heating and cooling system, it is best to use high efficiency air filters recommended by the manufacturer, and to change it regularly. It becomes clogged; it has to be changed immediately and as often as needed. You should also check to see if any filters are missing so that air cannot pass through the gaps around the holder. During HVAC maintenance, ask the air duct contractor to clean drain pans and cooling coils. During construction work in your home, do not use the system until dusts are cleaned, or seal off the return and supply registers.
Remove Dust in Your Home and Vacuum Regularly
It is important to use only energy efficient filter bags. The ducts should also be free of moisture. Moisture breeds molds but you can control it by making sure there are no leaks. Air duct seal repair solves this problem. The condensate pan should drain properly for standing water can produce moisture. The heating and cooling system should be properly insulated so water condensation is prevented.
If you plan to replace your air conditioning unit, be sure to buy the right size and that ducts are well sealed. Big units tend to cycle frequently and result in more moisture, especially in humid areas. It is important to remember that that the duct system can be a means to distribute contaminants throughout your home, and keeping dust and moisture away from home.