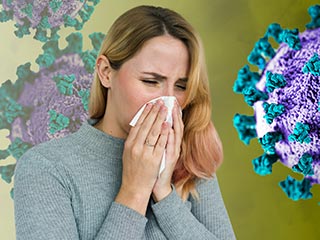 Many properties stand to benefit significantly from professional air duct cleaning services. Promoting the movement of air reduces the occurrence of mold, improves air quality, and can increase the overall energy efficiency of your property as well. Our Lake Forest HVAC cleaning services are designed to provide an all-around solution for any problems you're having, working quickly, and reliably to resolve any issues in your air ducts. Your air ducts can distribute airborne contaminants throughout the property if left neglected. From dust and dirt to pollens and pet dander, these contaminants can turn indoor air stuffy if the dirty air ducts stay unclean.
Improve Your Air Quality
Whether you need home or commercial air duct cleaning, one of the most important benefits is the improvement in air quality. Ducts that have become moist or clogged are ideal breeding grounds for mold and bacteria, which can lead to particles entering the air as it circulates. This can lead to health problems for anyone in the property, so keeping your ducts clean is essential. The air you breathe inside your Lake Forest home or in a place of business influences your health. If you've got allergies, dirty air ducts can exacerbate them. By cleaning the air ducts every so often, you can greatly reduce the presence of pollens, mold spores, and dust, in your indoor air.
Better Circulation = More Efficiency
As air moves through your property it helps to distribute heat more evenly. During winter, this means your heating won't have to work so hard, and it has a similar effect on your air conditioning during summer. Clean air ducts are important for enabling your property to remain comfortable all year round and reduce the heavy load on your climate-control system. The HVAC system of your Lake Forest property helps you control indoor climate. By cleaning the HVAC unit and the air ducts, you can help promote unobstructed airflow. This means the AC can work less time to achieve and maintain the desired temperature of indoor air.
Removing Dangerous Debris
You'd be surprised what can end up in your air ducts. Over the years, plenty of debris can build up in corners and junctions, much of which will be hidden out of view from you. This restricts airflow through the building and can eventually lead to escalating issues caused by poor air circulation. Clearing out your ducts is important to ensure no further problems develop. Contaminants inside your air ducts circulate through the air when the system stays dirty. Air ducts circulate air throughout your property whether it's clean or dirty. This is why cleaning the air ducts of your Lake Forest home will help you maintain healthy indoor air quality throughout the year. With your residence being your refuge, you want to maintain air quality that's fresh and clean at all times.
Local Lake Forest Air Duct Cleaning For You
Use the services provided by our expert HVAC cleaning technicians to ensure you continue to breathe fresh and clean air indoors. From mold to dust to all sorts of allergy agitators, dirty air ducts can harbor all manner of airborne pollutants and contaminants. To prevent respiratory issues from exacerbating, have your air ducts cleaned by our top professionals. Call today for quick and affordable cleaning for HVAC systems and ductworks.